Harper James Solicitors has helped innovative start-up Bidonomics to transform the way its marketing services are delivered.
Bidonomics wanted to move away from the standard marketing agency approach which traditionally sees firms in their sector charging customers they work with a set monthly fee. Instead, the forward-thinking business which has offices in London and Buckinghamshire, developed a model where they are paid for the leads they help their partners to create.
Hoping to soon rebrand under the name Propel Digital, Bidonomics found this new way of working was attracting huge interest. However, it required legal support to ensure they received appropriate protection from the contracts they were entering into with clients. One of the firm's founders, Jack Gossington, said the support from Harper James had been pivotal in the company being able to move forward. And, crucially, they said it was Harper James' affordable fees which had been the key to unlocking their business potential.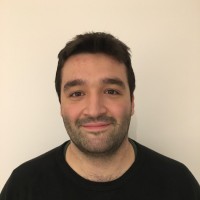 Jack said: "We wanted to move away from the standard model of an agency fee, into a relationship that benefits both ours and our clients' businesses. This new relationship uses a results-driven model where Propel Digital take control of everything, and work on a cost per lead basis. This way we're able to help our clients maximise growth which in turn benefits both sides of the relationship the most.
"This new model involves considerable investment before any revenue is generated, and therefore it's vital we're protected from the outset. Harper James have been amazing at helping to integrate our current client contracts to facilitate this new way of working. As a start-up, Harper James offers us access to expert legal advice that wouldn't be affordable to us at a traditional law firm. Charlotte and the team have been really helpful during the drafting process and all fees are outlined at the start allowing us to make decisions accordingly."
Commercial Associate Angela Kerry, who assisted Bidonomics, added: "It is clear from the legal work I have been doing for them that they understand the needs of their customers and strive to deliver a premium service. It has been a pleasure to work with clients who have sought new and innovative ways to service their customers and bring some reassurance at a time when it is desperately needed."