As the story goes, the retail tech scale-up Qudini was born following an O2-sponsored hackathon in 2012 and it's reached for the stars ever since. Founded by graduates Imogen Wethered and Fraser Hardy, who were only 23 and 26 when their idea for improving the customer experience in shops took flight, Qudini now counts the NHS, John Lewis, Natwest and Tesco among its clients.
Qudini describe what they do as 'retail choreography'. Their cloud-based platform allows retailers to manage their in-store queues, offer appointment and event booking as well as click and collect, repair and collection management. Operating a SaaS model, which involves clients paying recurring subscription fees to use their cloud services, Qudini have achieved truly impressive outcomes for their customers. One telco customer saw a 62% reduction in its walkouts, a department store enjoyed a 40% increase in its NPS (net promoter score) and an eyewear retailer benefited from a 33% boost to its average transaction value.
The London-based firm has grown to more than thirty over the past five years and has no plans to slow down. Imogen and Fraser started the business with a £30,000 start-up loan from the government in 2012 and then impressed investors so much a year later at Wayra – Telefonica's tech accelerator academy – that they left with a business plan and SEIS investment of £150,000. A stint at John Lewis's tech accelerator followed and resulted in further funding. To keep up with their ambitious growth plans, more recent investment has come again from Wayra and also from Seneca.
Harper James has been by the scale-up's side since 2015, when they became an Enterprise client, and we have advised them on a range of commercial law matters. We helped the founders navigate the legals of their 2017 funding round, which brought in £1.1m. It was our job to prepare the investment documentation including shareholder consents, deeds of adherence and arrange the relevant filings to Companies House and HMRC. Our relationship with Qudini naturally grew and we have provided guidance on commercial contracts, employment law and share option schemes. Most recently, we have supported the team with intellectual property and trademarking applications, as Qudini looks to expand their offer internationally.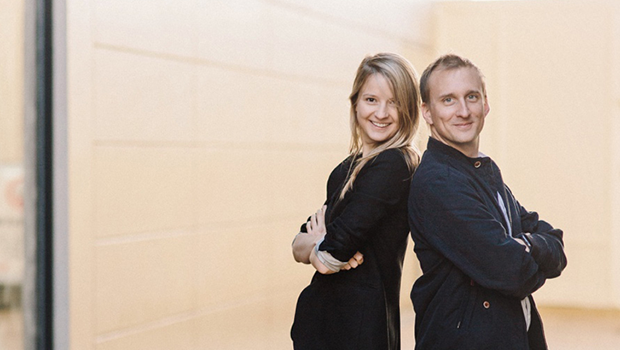 Imogen Wethered told us: 'As a young company, getting the right advice regarding staff, contracts, policies and procedures can be crucial. Harper James delivers this for us with professional, expert lawyers across all our desired areas, who are always able to provide all the support we need and more. This has enabled us to concentrate more on growing and developing our business.'
Commercial partner Sarah Gunton commented: 'Qudini's ascent has been rapid and well-deserved. Supporting talented young entrepreneurs to scale and grow is the lifeblood of Harper James and what we were set up to do. From protecting their assets to safeguarding the brand, it's a pleasure to assist Qudini on their mission to transform the customer experience of store-based retail.'
With a cluster of awards under their belt, including Young Entrepreneur of the Year and SaaS Innovation of the Year, Qudini look set to keep transforming the shop floor and customer experience for major retailers and customer service organisations into the 2020s.