Looking back at 2021, it's clear that this year has not been without its challenges – however, it has also not been short of successes. These successes signal that a prosperous 2022 is yet to come, where businesses can continue to scale and grow despite the ongoing challenges of inflation, Brexit, labour shortages, supply chains and uncertainty around Covid-19.
For anyone running a business, the Covid-19 pandemic unleashed one thing all business owners loathe the most, uncertainty. While we at Harper James were well placed to operate effectively and support clients from the outset with our remote working model and flexible pricing plans, we like many others are adapting to living with the uncertainty of the evolving pandemic. Should a lockdown happen again in 2022, we have continued to evolve so we can effectively support our clients at any stage in their business cycle with the challenges and opportunities in the changed landscape.
One of the most pressing problems for businesses is labour shortages. Many sectors are struggling to find new staff who are the right fit for their business and the legal profession has faced the same challenge. Candidates have been reluctant to move jobs because of so much uncertainty. But as we move into 2022 that seems to be changing. We invested heavily in a broad range of recruitment campaigns and, as a result, are looking forward to welcoming many new lawyers starting in the new year. And we intend to keep adding to our staff numbers and grow, scale and evolve so we can continue to provide our clients with the high level of expertise they need to move forward with confidence.
For businesses looking to attract staff, offering flexibility is more important than ever. Expect to see lots more jobs advertised with remote working options because businesses are realising that they can offer greater flexibility to staff and reduce costs without impacting productivity by allowing staff to clock on from home.
While 2021 had obstacles, we have continued to grow. In January of this year, we were named top UK seed lawyers by The Debut Sessions. On top of this, we have continued to fund and sponsor The Female Start-up of the Year award, which supports UK start-ups and awards women in CEO and Founder positions.
Our clients have also excelled, regardless of all the uncertainty that 2021 has brought. Hopin, a client of ours since 2019, confirmed a $400M raise at $5.65B valuation this year. In addition, in 2021 we acted for 10% of UK based unicorns, supporting them through the minefield that this year has been.
As we move into 2022, I sense a feeling of optimism and resilience among business owners across the UK. The past two years have been hard, but those who have been able to weather the storm are now looking forward to brighter days ahead. The key is ensuring entrepreneurial businesses receive the right support. Providing advice and access to networks, mentorship advice and growth programmes, such as business accelerators, which can help them grow, is vital. If this is delivered, then UK entrepreneurs can continue to drive innovation and unlock the economic success which we all want to see in 2022.
We'd like to thank you, our valued clients, and subscribers, for the opportunities you've given us in 2021. We wish you a Christmas full of rest and cheer.
We hope you're as excited to welcome 2022 as we are and look forward to achieving great things together in the new year.
Best wishes,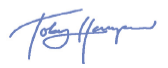 Toby Harper
Founder and CEO, Harper James Solicitors
P.s. Here's just a few of the headlines our pioneering clients have been creating through 2021:
High speed electric motor specialist Aeristech powers up with £5m funding round
AGS Handling becomes an Employee Ownership Trust
Funding round success springboards Axis Technologies into the US market
Holland & Barrett acquires beauty-at-home specialist Blow Ltd
Hydrogen plan for zero carbon plane developed with Cranfield Aerospace
Croud wins Campaign UK Performance Marketing Agency of the Year
DCSL Software completes transformational acquisition of GuideSmiths in £12m deal to become DCSL GuideSmiths
Dragonfly Biosciences acquires Premium Extraction Services
Growth Engineering becomes a B Corp
Hopin raises $400 million at a $5.65 billion valuation
Paragraf is named by Beauhurst as the UK's top graphene company
Redwood Bank becomes one of the fastest challenger banks to reach profitability
Skillcast goes public on AIM
Sikoia secures £1.6m pre-seed funding to take them to the next level
Vivacity Labs wins Queen's Enterprise Award for Innovation
Zoopla acquires PropTech business Yourkeys