Harper James clients Gina Dorodvand and Hawaa Budraa recently appeared on Dragons' Den looking for funding for their dental app uunn. The co-founders of the new plaque-tracking product ended up walking away from an offer of investment, because it wasn't right for their business.
The entrepreneurs, who we are supporting through the exciting early stage of their business journey, say their main takeaway from being on the BBC show is to 'never give up'. It's a motto that's particularly relevant during the UK's Scale-up Week, which runs 18-20 May.
Reflecting on their experience on the programme, Gina, the co-founder of Onaria Technologies, said: 'We've absolutely no regrets about going on because the whole process has just made us even more determined to succeed. Going into the Den is very nerve-wracking, but Hawaa and I have been used to answering difficult questions from day one. When you are setting off as a business, you have to get used to that and you have to get used to people saying no from time to time.'
Gina and Hawaa's appearance in the Den, which was screened last month, saw them bid to secure investment for their app. They created uunn, which helps you keep your teeth clean and plaque-free, while students at London's City University six years ago.
Since then the entrepreneurs have raised hundreds of thousands from investors left wowed by the product, which uses artificial intelligence (AI) to detect plaque on your teeth from home, so you know exactly which teeth need your special attention when brushing. Gina, 26, and Hawaa, 28, wanted to secure £70,000 from multi-millionaire investors Peter Jones, Deborah Meaden, Peter Jones, Touker Suleyman, Tej Lalvani and Sara Davies.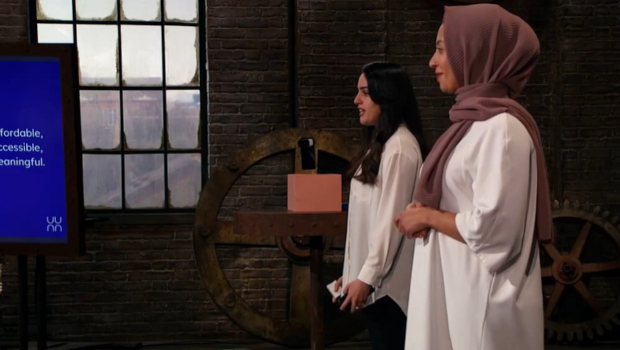 After a highly impressive pitch, Gina and Hawaa were offered all the cash by tycoon Touker in return for a 30 percent stake in uunn. But Gina and Hawaa refused to budge from 3.5 percent and they walked away because they were understandably unwilling to relinquish so much of a company they've worked tirelessly to build up.
Gina said: 'We were made an offer by Touker, but it just wasn't right and it is important to have the confidence to be able to walk away. The last six years have not been easy. Developing a product and getting it off the ground takes time, passion and resilience but Hawaa and I have plenty of that! My advice to other people starting out is know your product inside out and to not let a knock-back put you off.'
At Harper James Solicitors, our solicitors advise businesses who display the same kind of resolve demonstrated by Gina and Hawaa. Our team of experts specialise in providing legal services and advice that helps companies through the highs and lows of their business journey.
Through our uniquely designed subscription plans, businesses of all sizes can access affordable legal services from partner-level lawyers at a fraction of the cost of traditional law firms. It means we can make high quality accessible for ambitious businesses as they grow from start-up to scale-up.
Dragon's Den style investment can play a key part in this. Figures released over the past year indicate although start-ups are still regularly being offered funding, the challenge of securing it has never been harder. According to research collected by Plexal and Beauhurst, start-ups raising money for the first time have been the hardest hit by the drop in venture capital funding.
Funding for UK start-ups raising for the first time fell by 83% between 23 March and 17 May last year compared to the same period in 2019. These figures indicate investors' reduced risk appetite, but they might also suggest VCs are more sceptical of founders they've only met virtually and don't have a pre-existing relationship with.
Entrepreneurs may also be holding off starting their ventures until after lockdown. It means many start-ups may need to brace themselves for tough funding rounds and be ready to brush themselves down from knock-backs.
But other businesses who Harper James Solicitors work alongside with say this shouldn't put fledgling firms off from going for it. Francesca O'Brien, the Head of Investment at Syndicate Room, a UK venture capital fund, said: 'Founders should never be afraid to say no if they think a deal isn't right for them or for their business.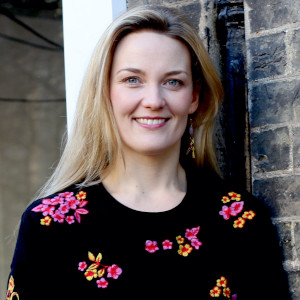 Equally a founder who is knocked back should not let it put them off trying again. If they believe in their business and an investor can see promise and potential in it then the investment will eventually come.'
Francesca said there are a number of things business seeking to secure investment can do to boost their chances: 'One of the key things is to ensure you conduct market research on the viable investment proposal. Investors also want to see potential and to see that a business has the capability to scale. I've also noted that investors can sometimes be put off by investing in enterprises run by a single person. So founders who are set up in this way may want to take that into account as they go through the process of trying to secure investment.
'Despite the challenges of the past year and half which the pandemic has thrown up, a huge amount of investment has still been taking place and opportunities still exist. Businesses specialising in eco and green products have been of particular interest to investors and we have seen a large amount of deals in this area. For any founder one of the golden rules is to think strategically and make decisions appropriate to them and to their business. Getting investment can be important, but getting investment at the right moment is even more important.'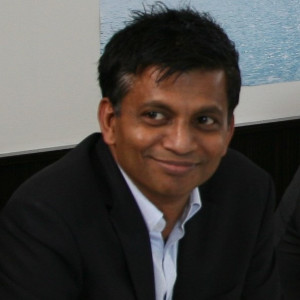 Rahul Chakkara, the CEO of Manas AI, an AI-powered customer retention, insight and trends company, agrees: 'While getting seed funding is a good way to evaluate your own proposition and get validation, founders should not ignore the classical route of building a product or service and trading your way to success. This route gives you more freedom and often time to focus on the business instead of preparing decks. And it maintains the option to retain equity or go for funding at a higher equity. Funding and valuation is seen as the currency of success. While true in later stages, it can be misleading in early stages.'
Kay McGuinness, the COO of engineering firm ANB Sensors, said: 'We are currently in the process of securing a further funding round. We have been lucky in this round as we have an excellent board behind us who have, through using their networks, alleviated a lot of the stresses of going to numerous pitch events and drumming the interest of investors.
'This process has been smooth compared to our previous investment round, which took 18 months. In that process we went to various pitch events and received offers from different investment groups building up relationships with the people involved but ultimately having to take tough decisions in ensuring we got the right set of investors for us. This was a long process and at times felt like knock-backs and high stress but ultimately the end justified the means. We now have an excellent rounded investor group who provide us with the knowledge we were lacking previously and feel like a real team. This next round will mean a change in structure again. But we are relishing the opportunity to work with our new investors as we take on the next challenge of building a profitable and sustainable business.'
Is your start-up ready to scale up? Do you need help moving from seed to Series A? We've helped hundreds of ambitious businesses to start up, grow and scale. For legal advice that's agile and founder-focused, get in touch with our expert advisers.