Internationally recognised oil recovery specialist, Gobbler Boats Ltd, has announced a group expansion following a new project in Nigeria. The project will see 31 state-of-the-art oil recovery boats and a number of Hovercrafts (Govercraft®) scour the African state's off-shore and coastal waters as an efficient, economical and viable way to eliminate pollution.
Established in 2009, in response to the requirement for a new approach to address oil and plastic contamination in the ocean, the Buckinghamshire-based company specialises in the design, manufacture and production of oil-spill recovery vessels, and other anti-pollution equipment.
The hi-tech design and inner workings of the Gobbler Boat make it far more efficient than existing methods, whilst also providing huge time and financial savings to purchasers – not to mention the environmental benefits that ensue as everything recovered can be 100% recycled for profit, or re-investment into the host country.
In line with the company's plans for expansion, Managing Director of Gobbler Boats, Paul Jauncey, enlisted the support of Harper James to complete contractual agreements with international clients.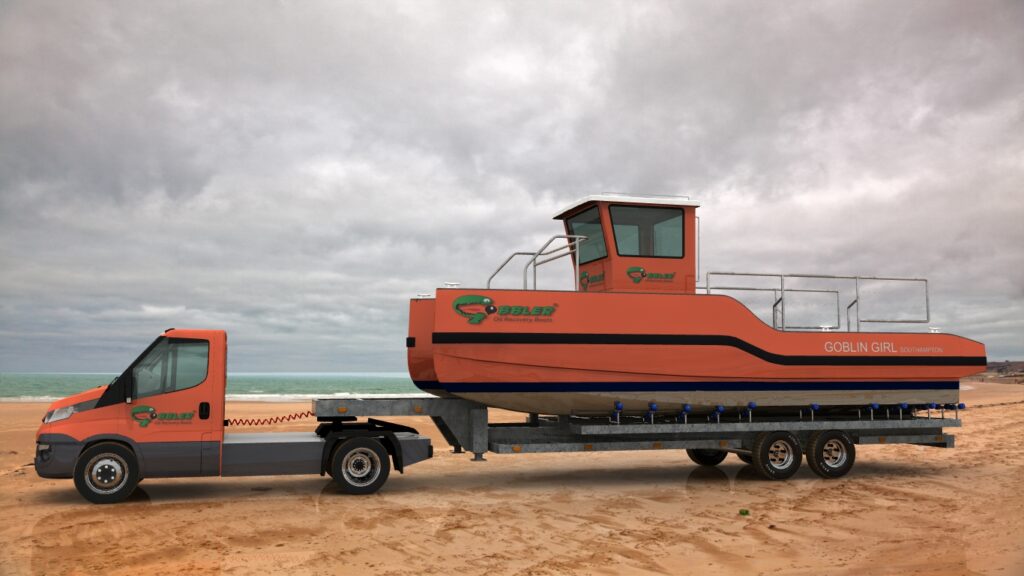 Commenting on the firm's expansion, Paul said: "Having spent my whole life working in the maritime engineering sector and seeing first-hand the ineffective recovery efforts put in place following the 2010 Deepwater Horizon oil spill in the Gulf of Mexico, Gobbler Boats was born.
"Eight years later we are now in talks with a number of international clients with a view to revolutionising the way their oil spills and other types of pollution across the world are managed.
"From a legal perspective, it was important that all of the contracts were in line with each country's legalities and that all paperwork was in check. Harper James has done a marvellous job with supporting our expansion, ensuring that special attention was paid prior to signing documents to avoid compromising issues within the small print."
Our commercial solicitor, Sarah Gunton, added: "Gobbler Boats tackle such a pressing issue in today's world and I'm delighted to have supported the team on what I hope will allow for a smooth transition into the global marketplace."