We're delighted to announce that our client Yang for Young has been shortlisted in the Enterprise category at this year's Sheffield Business Awards.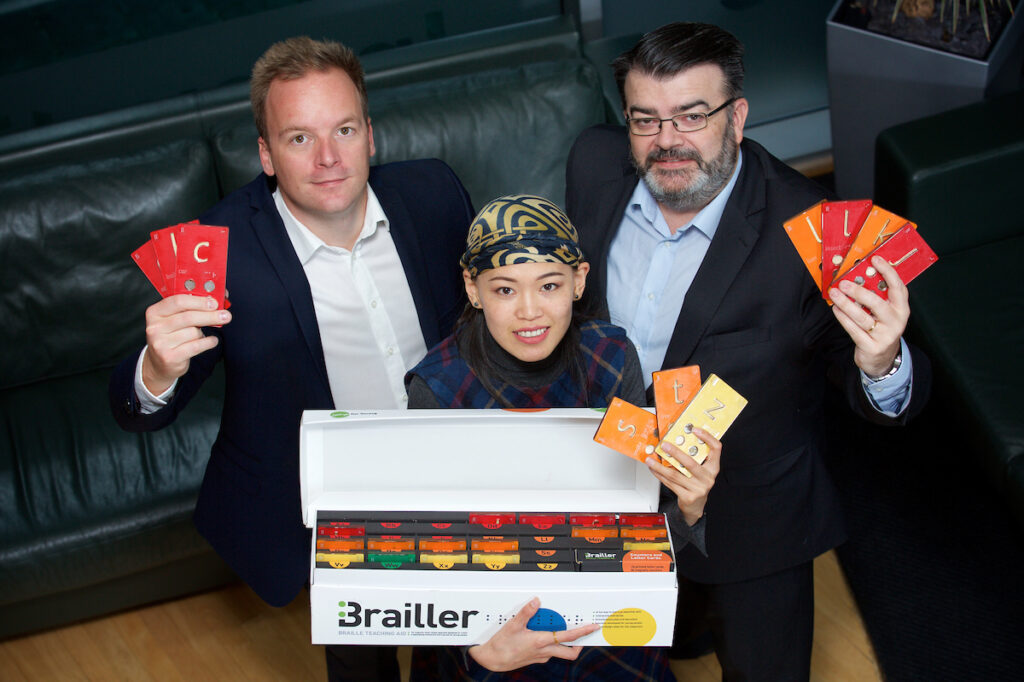 Business founder Elena Yang Liu was put forward for the award as a former successful student of Sheffield Hallam University. She set up Yang for Young last year to offer top quality and easy to use educational products for children and young people with sensory impairments.
Elena said: "I was absolutely over the moon to be shortlisted for the Sheffield Business Award. My family was very proud, as they believe what I do is meaningful and brave. I appreciate all the help and support I've received so far. Being shortlisted proves that all the work and effort is worth it."
Yang for Young aims to create a more inclusive and interactive learning environment for children and young people, and to raise awareness of the difficulties facing disabled people.
This year, Elena received funding from UK Steel Enterprise's Y-Accelerator programme, and she used the investment to help develop Brailler – an inclusive educational tool that provides opportunities for children to learn braille together, while learning the English alphabet.
We advised Elena on the investment from UK Steel Enterprise and helped her to understand the legal documentation that came with it.
She said: "Harper James explained and discussed the investment agreement with me, clearly stating their opinion on my IP ownership and helping me to transfer IP to my company. With their professional support, I was able to understand the legal documents easily and I was happy with their work."
Our CEO Toby Harper said: "We're so pleased to hear that Yang for Young has been shortlisted for this prestigious award, which recognises excellence in business and entrepreneurship. It was a joy to work with Elena and we wish her the best of luck at the awards ceremony in December."
Yang for Young was recognised for developing a business solution to meet a proven customer need, while displaying the vision to create a sustainable, profitable business with plans for future growth.
Elena said: "Yang for Young leaves no child behind and says goodbye to exclusivity. In the future, I'll be looking to develop more products to continue to support less abled people."
Now in its 16th year, the Sheffield Business Awards take place on 7 December at Ponds Forge, Sheffield.