For a national law firm that started out in Sheffield, Yorkshire Day - on 1 August - is one of our favourite days of the year. Our CEO Toby has penned this celebration of our Yorkshire roots, and we couldn't be more determined to enable start-ups and high-growth businesses in Yorkshire and across the English regions to grow and thrive.
'Historically the largest county and one of the most industrious too, Yorkshire attracted record levels of tech investment last year, despite the global pandemic. Powered by the intellectual might of seven universities and the high-growth technology, advanced manufacturing, creative and financial services industries, Yorkshire is the thriving region where I am proud to have put down my law firm's roots.
Despite the unprecedented challenges of the past 16 months, there are so many reasons to feel positive wherever you look. Not least because 41,265 businesses opened across the region last year. In West Yorkshire, company registrations increased by 9.4% compared to 2019 levels, while in the south they rose by 8.4%, and the north and east both saw increases of above 5% too.
At Harper James Solicitors we support nearly 2,000 ambitious companies in England and Wales' diverse regions, across industry sectors and at different stages of the business lifecycle. It's been humbling to see how many regional founders and teams have turned the challenges of the past year on their head and pivoted in a way that has enabled them to expand and secure investment for their future.
Whether it's switching supply chains, moving to home-working or launching a game-changing new product or service that's solving society's problems, self-starting entrepreneurs have demonstrated remarkable innovation during the toughest of times. But now we need to build on it.
Since the last general election, the government has turned 'levelling up' into a refrain which is repeated regularly in any non-London business news story or political announcement. We really need to see the prime minister deliver on the promises he has made to those living outside London. If the pandemic has taught us anything, it is that you really don't need a grand city-centre office to thrive. Remote working has widened the talent pool for ambitious businesses, which has brought about its own levelling up in global start-up hiring strategy.
Businesses are drawing confidence from the strength of the economic recovery since some restrictions were lifted in April. It's my concern that confidence will quickly evaporate if it isn't matched by decisive and ambitious political leadership. This would remove the uncertainty which so many entrepreneurs I speak to say has been the hardest thing to deal with since Covid hit in March 2020.
As we celebrate everything that's great about Yorkshire, the best message we can send to the government is to make good on their promise to level things up. Equip our region's great innovators with the tools they need. We will then take care of business because, after all, that's what we do best here.'
Yorkshire works for me
Nicola Good, co-founder of award-winning flexible working start-up and HJ client That Works For Me, tells us why Yorkshire is the perfect place to grow a business.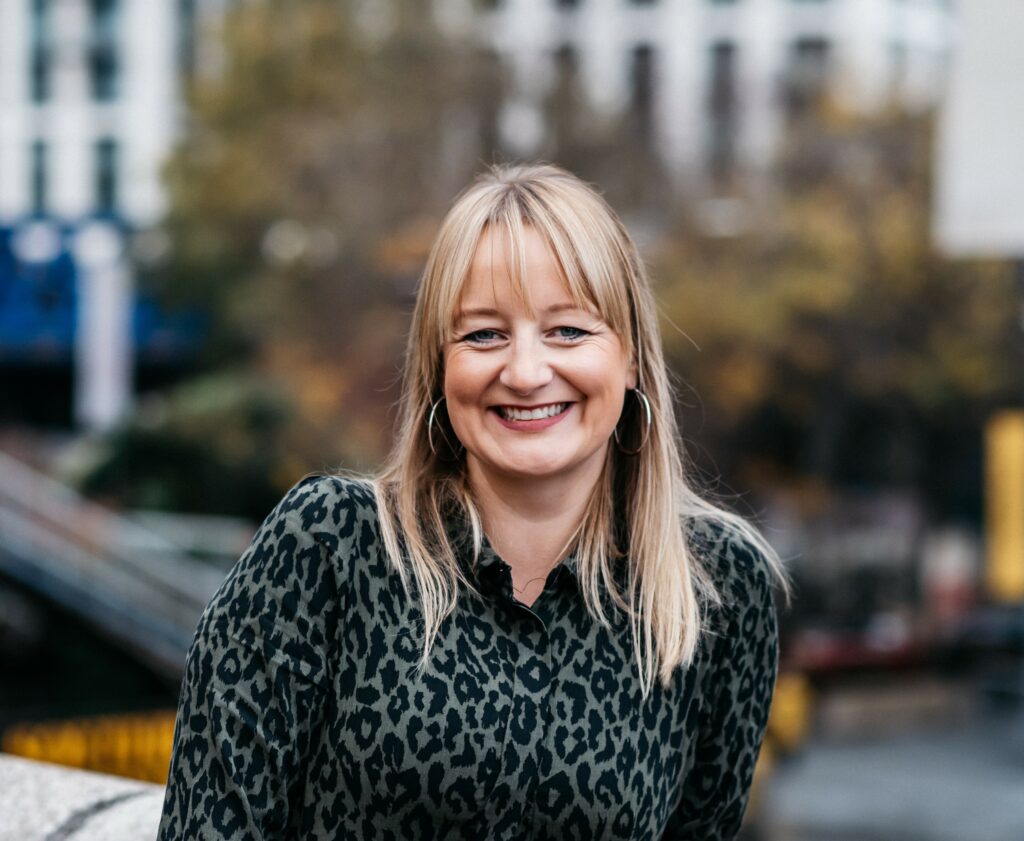 'Yorkshire is a fantastic place to run a business, not least because there's a huge support network, especially for women.
In particular, She Does Digital, Northern Power Women and Lean in Leeds, have been a great source of support. They're run by some talented and friendly entrepreneurs keen on bringing people together to make the region the best it can be.
Being female founders of a tech-based business that specialises in providing digital and marketing support to businesses has a natural home here in Leeds. We work with freelancers and workseekers to bring them flexible working opportunities and we've seen more success doing that here than anywhere else. It's been the perfect place to test our concepts and learn about our market.
I really do think the region offers something special to entrepreneurs, especially in the digital sector. For me, this was really highlighted with the Channel 4 bid a few years ago. Winning showed what we could do as a city when collaborating together.
It's the drive and ambition of the city's leaders that I find really inspiring and It was one of the things that gave me the courage to start my own business. Knowing that sense of being all in it together and the willingness to collaborate made me feel like I wouldn't be alone on the journey.
Now I'm excited for the time we can start seeing people face to face again and building on some of the digital relationships I've formed across this wonderful county - and beyond!'