In 2015, just as Harper James was beginning, so too was Whisk, the world's leading food technology platform. At a meeting between our CEO and founder Toby Harper and CEO and founder of Whisk, Nick Holzherr, the two realised they shared a vision of growth and success, and a great partnership began.
Whilst our vision was to create a modern law firm which could provide expert legal advice at genuinely affordable prices, Whisk wanted to revolutionise food and recipe platforms to create a seamless experience for users and suppliers.
Fast forward five years and Whisk has achieved significant commercial success, and has recently been acquired by Samsung's software and services innovation arm, Samsung NEXT.
Supporting start-ups to enable them to achieve long-term success is one of the things we do best, and Whisk's journey as a longstanding client on our pay-monthly Enterprise plan shows exactly how this can work in practice for smaller businesses looking to grow quickly to a successful exit. Throughout the successes and challenges that are common to the start-up experience, our team of expert lawyers have worked closely with Whisk and CEO Nick Holzherr to provide tailored advice and high-quality legal services.
Whisk's service helps people around the world discover, shop and create great food using its patented intelligent technology. A globally-distributed company, Whisk's customers include some of the biggest names in online and offline food retail, and their reach stretches from the UK to Australia to the US. Their platform supports both businesses and end users, building and enabling seamless, smart and fully integrated food experiences.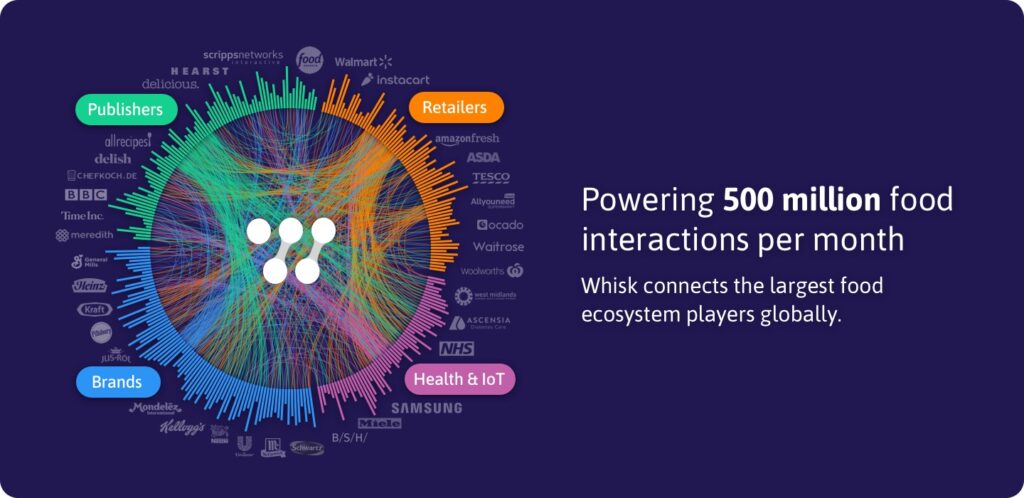 Having become Whisk's go-to solicitors from the beginning, we have been there to help in every part of the start-up journey. In the initial years, we supported Whisk with legal work to secure funding and raise venture capital, and worked on deals with early partners. Once Whisk was established, we also assisted with employment law matters and put in place EMI schemes so that the company could retain and incentivise staff. When the business encountered more challenging territory, we guided Whisk in restructuring share capital to help the business remain viable.
More recently, our work for Whisk has focused on commercial support, including collaborations with big-name brands, and helping to facilitate the exit deal which saw the business acquired by Samsung Next.
Our work has consistently enabled Whisk to achieve its goals, and as such we are delighted to have been selected to carry on as legal support for Whisk post-acquisition. As Whisk surpasses the start-up journey and continues to expand, our expert lawyers will continue to provide high-quality support across the whole range of commercial law services. The partnership between Whisk and Harper James has been mutually beneficial, as our services in providing expert legal advice have enabled Whisk to growth and adapt, and Nick's insightful conversations with our CEO have influenced the way Harper James delivers its services.
Speaking about our longstanding relationship with Whisk, Toby Harper, CEO and founder of Harper James commented: "It has been absolutely fantastic to watch Whisk grow and succeed. As a firm, helping start-ups to access the legal support they need to achieve their ambitions, at prices which match their budget, is one of our top priorities.
Being able to speak to and receive guidance from our top lawyers and experts in their field has given Whisk the opportunity to become a major player in the food technology industry, and make deals and appointments which have increased their capabilities. We are very happy to be continuing to work with Whisk as they go on to achieve even more."
Nick Holzherr, CEO and founder of Whisk, said of Harper James: "Since the beginning, being a client of Harper James has been invaluable to us as a business. Their lawyers are always available to offer sound, commercially-focused advice, and the process of working with remote solicitors means easily accessible support which is efficient and cost-effective. As a start-up, the knowledgeable guidance on offer from Harper James has played a significant part in guiding us to where we are today".