Domain names are big business. A domain name is the address by which web users can find your website – essentially your website name. It may also form part of your email address. Domain names have become valuable intellectual property assets and where there are valuable IP assets, there are also IP disputes. So, how do domain name disputes arise and how can they be resolved?
Common domain name dispute scenarios
Conflict often arises in relation to trade marks and other IP rights being used in domain names. Issues may arise in the following ways:
A party may register a domain name that they know another business may like and then seek to either sell, rent, or otherwise transfer the domain name to them or a competitor (typically at an inflated price). Alternatively, they may register the domain name to simply block the other party's access to the domain name, or even actively use the website to disrupt the other business. This is known as cybersquatting.
Large companies that set their sights on a domain name may be willing to pursue it at length – this is known as reverse domain hijacking. Even where the domain owner (known as the registrant) has a legitimate right to the domain name, the larger entity may use their resources to force the owner to give up their rights.
Separate businesses may both have a legitimate interest in a domain name, for example where the domain name relates to a particular product that they both sell or where they share a similar business name. There is room in the trade marks system for Polo mints, Polo motor cars and Polo-clothing, and generally if you are not in competition with the other party there is unlikely to be a trade mark problem. However, there is only room in the domain name system for one polo.com (registered by Ralph Lauren), and one polo.co.uk, the domain name of a company called Minninnooka which offers polo lessons – so VW and Nestlé have to use other ways to identify their products' place on the World Wide Web.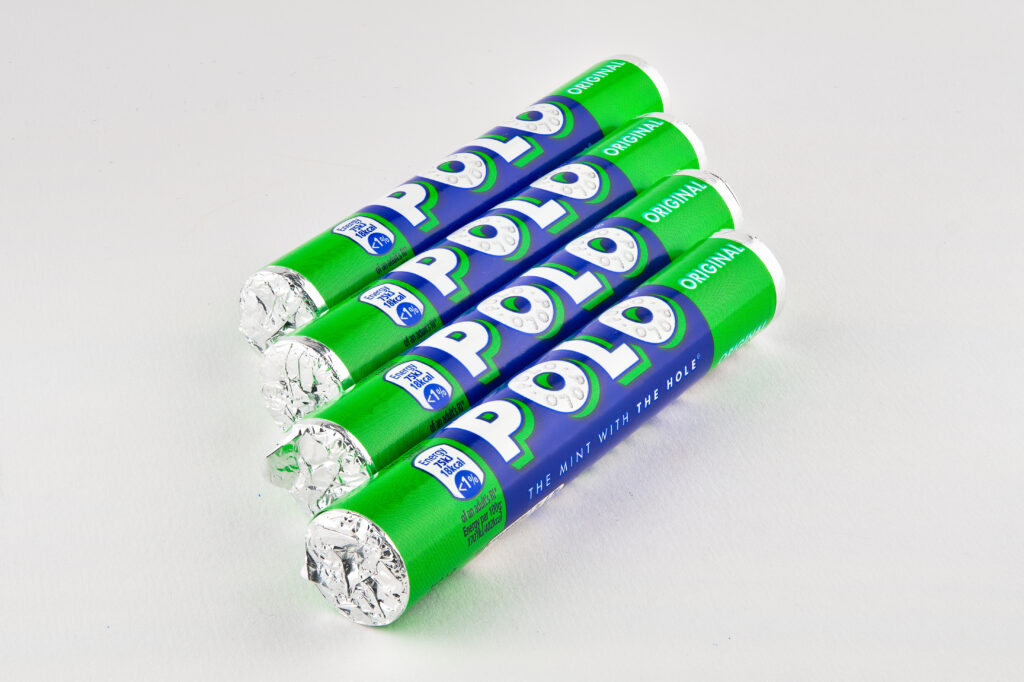 How to protect your domain name
Domain names are absolutely literal – just one letter or number, or a piece of punctuation, makes a domain name different from any other. Disputes about domain names enter the courts as trade mark or passing-off cases, although there are also domain name dispute procedures.
The first thing to do to protect your domain name is to register similar ones. Owning a domain name such as harperjames.com only stops someone else from registering and using exactly that domain name, so it's a good idea to put together a portfolio of domain names in other top-level and country code domains. These days there are many to choose from: you might want .net and .info as well as .com, and then you'd need to think about which countries you either plan to do business in (so you'd register .co.uk, perhaps (and don't forget .ltd.uk).
You also have to consider domain names with similar distinctive content – the Harper James part of harperjames.com. Do you need to control similar spellings (harpurjames.com, for example) or common typos? Should you grab harperjameslawyers.com to ensure no-one else does? Cybersquatting – the practice of registering domain names and offering them for sale to the businesses they identify – may be much less common now than it was, but it hasn't gone away completely.
Fortunately, domain name registrations are cheap, because you might need a lot of them to create enough of a barrier to protect your core one.
You certainly need to ensure your trade mark portfolio is also strong. Having a domain name doesn't enable you to oppose someone else's trade mark registration, for one thing, so to avoid being pre-empted on the trade mark register you need that additional protection. Many businesses these days identify themselves using a domain name – amazon.com being the most obvious example – which begs the question, what is the trade mark – Amazon, or Amazon.com? In that case, the answer is both, but Amazon's budget for registering trade marks is bigger than most and usually the registry won't consider that the suffix adds anything to the trade mark. You should take advice about the pros and cons before making a decision, unless you can afford to hedge your bets.
There is nothing to stop you from registering someone else's name as a domain name – nothing, that is, in the domain name registration system. But if the other person has a registered trade mark, or owns goodwill in the name, you can expect to be sued for infringing their rights or passing your business off as theirs. And having a registered trade mark or two (or many) provides extra protection for your domain name.
How to avoid your domain name infringing a trade mark
To avoid getting into disputes over domain names, you should always check whether there is a registered trade mark that might enable someone to stop you using the domain name. It doesn't necessarily have to be registered for the goods or services that you are dealing in: trade mark law can give owners protection where the goods or services are merely similar, or even dissimilar if the trade mark has a reputation in the UK. Domain name dispute procedures focus on whether the registration is in bad faith, which does raise questions about similarity but is a tougher standard to meet.
Ensuring you don't infringe someone's trade mark is the same in a trade mark case as in real-world business. As we mentioned earlier, while trade mark protection is deliberately specific to certain goods and services specified in the registration, permitting multiple users of the same mark in different fields, the domain name system isn't so flexible.
The touchstone for trade mark infringement is whether consumers are likely to be confused between two traders using the same or similar trade marks. If they are using identical trade marks, for the same goods or services, confusion is effectively taken as read, but where there are just similarities an enquiry into confusion is necessary.
Other factors are often more important. Some trade mark owners are quite relaxed about other businesses using similar trade marks provided they don't get too close. Others guard their exclusive rights and we often see trade mark owners going after other traders who aren't really treading on their toes. They (and, probably more to the point, their shareholders) want to turn their brands into wide monopolies, and they have the money to pursue cases that other trade mark owners would let go. So, it's always important to assess the company on the other side and how protective they might be.
What should you do if someone is using your trade mark as a domain name?
This is not a straightforward area of law, so it's important that you take advice from a lawyer and do so at an early stage. Often problems can be resolved before they escalate into expensive disputes. It's often going to be in your interest to change your branding plans, and even if you think you'd win a dispute you have to consider whether you really want to be in the marketplace with someone else who has a similar domain name.
As in any trade mark infringement case, it's crucial to collect and preserve evidence of the infringement. How many people are coming to your site under the impression that it's the other business's? You might have direct communications from customers about this, or there might be discussions elsewhere on the Internet. Grab screenshots, in case the discussion is taken down before you can use it. Has your business dropped off? That will be one measure of your claim for financial compensation. Do your analytics show anything useful?
Although you might feel highly offended by what the other party is doing, don't make the first approach yourself without having taken legal advice. You might inadvertently weaken your position, and trade mark law specifically controls threats, because they may secure compliance without the trade mark owner's case being properly tested.
Before approaching the other party, we will work with you to determine what the other side is up to. Are they trying to take your customers? Have they registered the domain name so they can sell it to you at a profit? Have they a bona fide reason to be using it, and are only inadvertently trespassing on your trade mark rights? Understanding where they are coming from is an important part of settling on the right strategy for dealing with the problem.
How to handle a domain name dispute
Your first step should be to seek advice from your solicitor, as the approach you take may depend on the nature of the dispute. However, it is often the case that you will need to follow your domain name administrator's dispute resolution procedure. There are various domain name administrators and each one has their own dispute resolution procedure, though these processes will be similar.
Nominet is one of the main administrators for .uk domain names, so we're going to take you through the process under their Dispute Resolution Service (DRS).
Nominet domain name dispute resolution process
There are 5 stages to the process:
Stage 1: The complaint and the response
Stage 2: Mediation
Stage 3: Expert decision
Stage 4: Appeal
Final stage: Closure
Find out more on each stage below.
Stage 1: the complaint and response
The party raising the complaint (known as the complainant) submits a complaint form through Nominet's online services tool, setting out the details of their issue and requesting a remedy. A copy of the complaint is sent to the registrant (known as the respondent) and any other relevant end user.
Complainants must prove two elements in order to secure a remedy:
That they have 'rights in respect of a name or mark that is identical or similar to the domain name' – for example, by showing they have a registered trade mark which is being used in the domain name; and
That the registration or use of the domain name amounts to an 'abusive registration', meaning that it took unfair advantage of, or was unfairly detrimental to, the complainant's rights at the time of registration or acquisition, or that it has been used in a manner which took unfair advantage of, or was unfairly detrimental to, their rights.
The complainant needs to be able to show that they currently have rights, but it is useful if they can also show that they had those rights at the time the domain name registration was completed. For example, it is more challenging to argue that a registrant knowingly obtained a domain name to take unfair advantage of the complainant, if the complainant didn't have any rights at the time the registration was made.
The respondent has 15 working days to submit a response and may either agree to the requested remedy or challenge it and set out their reasons for doing so. As mentioned earlier, it is worth bearing in mind that sometimes two parties may both have grounds to claim they have rights to a particular domain – for example, where they have the same business name. The respondent may well be able to use this fact to argue that they did not make an abusive registration.
A copy of the response is sent back to the complainant, who in turn has 5 working days to comment.
Following the introduction of the General Data Protection Regulation (GDPR), registrant details are not made publicly available (unless the registrant has consented to them being made available), so if you wish to know the details of the registrant (for example, if you think it may help your claim in some way), you should submit a 'data release request' to Nominet. You will need to explain why you believe you have the right to access the data and Nominet will provide registration details to those with a legitimate reason.
Stage 2: mediation
Nominet offer a free mediation service – if a response is submitted by the Respondent, both parties are automatically opted in to the mediation process, though it is up to the individual party if they choose to engage. Mediators will support the settlement negotiation process – they do not decide the outcome of the case themselves. Mediation is confidential and 'without prejudice', meaning that an offer to settle can be made that a Judge (or other decision maker) is not permitted to see until the case has been heard and the judgment has been made and so there is no risk in discussing the case with a mediator. The mediation process typically lasts around 10 days.
Stage 3: expert decision
If the respondent does not submit a response, or if a settlement could not be agreed in mediation, the complainant may pay a fee to appoint an independent adjudicator (known as the 'expert') to make a binding decision on the matter.
If no response is submitted by the respondent before the 15 working day deadline, the complainant may opt for a 'summary' decision, which costs £200 plus VAT.
Where the parties failed to reach an agreement during mediation, the fee is £750 plus VAT. The expert will review and summarise each party's position and will choose to either award the remedy requested by the complainant or to simply dismiss the complaint.
The expert will make their decision within 15 working days of their appointment.
Stage 4: appeal
The losing party may appeal the decision and request that the case be re-examined by a panel of three experts. However, appeals are costly, with a fee of £3,000 plus VAT for the expert panel's services. An appeal request must be made within 10 workings days of the original expert's decision.
Stage 5: closure
If no appeal is made, where the expert awarded a transfer, cancellation or suspension of the domain name, Nominet will make the necessary administrative changes to the domain name registration records to reflect the expert's decision.
If an agreement was reached through mediation, the mediator will support the parties in complying with the terms of their agreement.
If the complaint failed, or if neither party takes further action, Nominet will close the DRS case file.
If you would like any advice or support in respect of the DRS process in respect of any administrator, our team of expert IP lawyers can support you throughout the entire process.