This International Women's Day, Harper James is celebrating the achievements of the female founders we work with and the women in our firm who share the expertise and do the deals that help our clients grow. As a law firm powered by entrepreneurial spirit, we get the chance to partner with some of the UK's most inspiring business leaders: women who take risks, win at work and life, and elevate others on their own way up.
This year's IWD theme is #choosetochallenge and it couldn't fit the experiences of our female founder clients any better. Challenging the norm can be a tricky path, but the women leaders I have spoken to over the past year do so with courage, tenacity and openness.
From the entrepreneur I interviewed about scaling her behavioural science platform with a baby on her knee to the multi-award-winning ex-City director who founded her own flexible working marketplace, the women we spotlight today share one important characteristic: courage. By challenging social expectations about work, pushing aside obstacles, and removing barriers for other women, these pioneer entrepreneurs are making the business world a better, more flexible and tolerant place.
Our own way of working and challenger nature means we have formidable women who drive the success of Harper James in all areas of our fast-growing firm. Two of our partners, Lindsay Gledhill and Sarah Gunton, both leaders in their practice areas, joined us thanks to a partnership we ran with Mumsnet. Our marketing director teaches yoga and keeps bees alongside winning plaudits for her legal campaigns, while our recruitment manager successfully combines her hiring skills with raising her family. Our flexible working model attracts the highest calibre of solicitors (women and men) who are experts in their field, but vitally, choose to balance their work with the needs of their own lives and families too.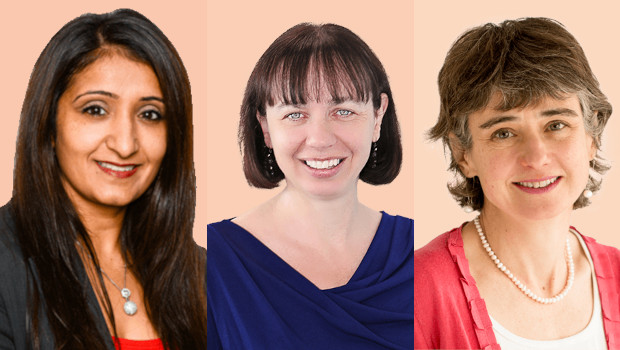 Our corporate expert Jas Bhogal was recently voted one of the UK's top seed lawyers by the VC community and regularly closes major deals for upcoming and established start-ups and scale-ups. She recognises the unique culture of our firm, as one of our first employees:
'Harper James has been structured in such a way to allow people to have the work-life balance that they require. There's no compromise on the quality or variety of the work, which has allowed me to progress professionally.'
For commercial partner Sarah Gunton, she believes that women should define the way they want to practice and that it should hold equal value to the work style of male peers.
'I gradually realised in the years following qualification that the most straightforward way of progressing in a big corporate law firm was to operate in the same way as a man. I don't think this is a good thing and I am much happier now when I simply operate as myself.
I joined Harper James because I wanted quality of work without the need to abandon my children – then 7 and 9 – and go and work in the City. HJS has certainly fulfilled on that promise!
I don't want my own daughter to go through what I went through earlier in my career (however much I thought I was fine with it at the time).'
Our intellectual property partner Lindsay Gledhill echoes Sarah's sentiment about the effect of formative experiences as well as the quality of work:
'What I love about my job the fact that I get a front row seat to the show of technological and scientific innovation which allows me to provide the best possible advice to clients within these fields. Growing up I was directed away from science because I was a girl, and have spent the past 30 years trying to make up for it. At Harper James we don't do commutes, artificial targets or unnecessary meetings. Once you clear the ground of all those things, there is lots of time left for family and the real work.'
By championing the stories of the courageous women I have spoken to over the past year together in one place, we hope to inspire entrepreneurs and lawyers who are looking to move forwards or in another direction towards their best careers and lives.