Colour marks, a subset of non-traditional trademarks, have always been difficult to register in the UK. Although they are more widely used in the EU, precedent has so far dictated that colour is not distinctive enough to acquire protection in the UK. However, a recent High Court ruling has the potential to change this by outlining a much clearer set of rules to govern the use of colour marks. This leaves open the possibility of new and exciting ways to protect your business' brand.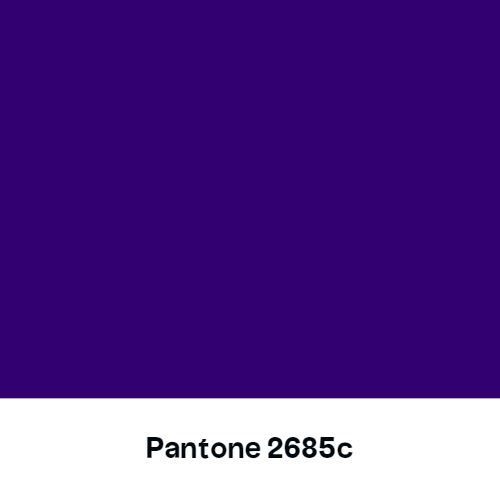 Cadbury have been trying for many years to register a shade of purple, Pantone 2685C, for the packaging of its chocolates. Their application sought protection for the colour to cover "the whole visible surface of the packaging of goods" or to be "the predominant colour applied to the whole visible surface". Their competitor, Nestle, objected to this. Initially, the Court of Appeal agreed, ruling that the description was not sufficiently clear. The Court found that the representation of the sign did not reflect the description, and the use of the word 'predominant' was vague.
Cadbury later filed three new applications for the same colour mark with the UKIPO, and again Nestle objected. A settlement was later reached between the companies. Despite this, the High Court decided to proceed to hear the appeal, and eventually approved one of the applications. The judge held that while 'colour marks per se' could be registrable by providing a clear limited manner of use, and that this was conflicting with judgements from European courts which stated that 'colour per se' could represent a sign and therefore can be registered as a trade mark. In describing his rationale, Mr Mead has now effectively outlined the criteria for colour marks in the UK.
These rules are naturally strict. Colour marks of course retain the requirements of any mark to be distinctive, clear, precise, accessible, objective and durable. The Cadbury case makes clear that colour marks should involve detailed specification of how the colour will be used in context. Combinations of colours may also constitute trademarks where they represent a sign, there is a systematic arrangement associating colour in a predetermined and uniform way, and if they fulfil the requirements of Art. 4 (use) and not unduly restrict availability of colours for other traders in the field.
Colour marks must also have obtained a 'secondary meaning' on the market, which relates to the association consumers have between the colour and your company. In effect, Cadbury claimed that their chocolates were so well associated with their particular shade of purple that their competitors would unfairly benefit from packaging their own products in that colour. The High Court ruling confirms that this is a valid concern for Cadbury. They may also claim that this hard-won association could be ruined by allowing a competitor to sell a sub-standard sweet in the same shade.
Colour marks represent an exciting new frontier for non-traditional trademarks in the UK. There is now a new avenue of protection available for your business to protect its brand and succeed. If you would like to discuss what this means for your business, and explore the possibility of registering your own colour mark, we would strongly recommend you contact a Harper James Intellectual Property Solicitor. Our team can guide you through this new area of law and can help you file a colour mark.