Supporting start-ups to scale up is at the heart of what we do at Harper James. And we've been checking in with many of our clients since coronavirus hit the UK to see what help they need to get through the extraordinary challenges posed by the pandemic.
Despite the announcement of an unprecedented government rescue package designed to support small business owners, it's predicted that as many as one million firms could be forced to close down by the end of April. Reports this week claim that just 4,200 out of 300,000 applicants have managed to access emergency government loans. Harper James has backed the Save our Start-ups campaign, which is calling on the government to give start-ups the financial help they need, like in France and Germany.
It should therefore come as very welcome news for start-ups to hear that those in charge of investment funds are still looking to finalise deals. Many are not closing the door to fresh funding rounds, in spite of the chaos the pandemic is wreaking on our economy. Creative social initiatives from the investment community like this one by the Ascension Group demonstrate that for some, it's business as usual.
Hearing what our resourceful clients have had to say about the impact of COVID on their businesses has put us in a position where we can share the experiences of founders and funders in the hope they can help other business owners weather this worldwide storm.
Our CEO Toby Harper commented: 'The challenges facing Britain's start-up sector and millions of small businesses has never been greater. Yet, already, the signs of how entrepreneurs are willing to adapt and change to best get through this crisis are beginning to emerge. Investment is still going on and even now firms are willing to try and look forward and secure new business. This determination will be vital in the days, weeks and months that lie ahead. If Britain is to come through this once-in-a-generation economic crisis, its start-up sector and small business owners will be central to the recovery. Our insights bring together some of the sharpest minds from the start-up sector. The message is clear: the task ahead is gigantic. But many firms are already beginning to rise to the challenge.'
---
'Investors will continue to invest in good long-term investment opportunities even in challenging times.'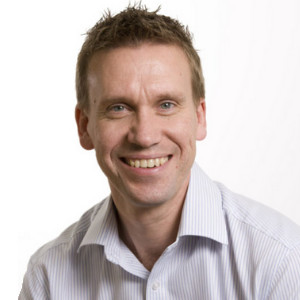 Roger Wood, from Midven, a venture capital firm with over 20 years' experience helping entrepreneurs to build strong and successful companies
Firms are still investing despite the current crisis. We certainly are. Since lockdown, we have approved one new investment via video conference.
We have also provided further funding to existing portfolio companies, and we know of many other investors who've done the same. From an investor point of view, there will be a greater scrutiny on the short term, operationally and financially. Companies need to be prepared to answer in detail how they are responding to the crisis – flexibility and quick decision making are two traits VCs look for. Finally, they need to demonstrate that they have considered how the current crisis could impact on the long term in their market, in terms of customer behaviour patterns, for example. Bear in mind though, more so than ever, it is important for businesses to be realistic about their valuation expectations when engaging in such discussions.
As with all difficult situations, there will be winners and losers coming out of this. It is likely ecommerce and home care related propositions will benefit both short and long term from the current crisis, as existing patterns of behaviour in these markets continue to accelerate. AI and robotics-related propositions will continue to be of interest as the long-term direction of technological travel will not stop. At the other extreme, retail propositions (eg new restaurant chains) will not be especially favoured.
Ultimately though investors, whether that be venture capital or business angels, will continue to invest in good long-term investment opportunities even in challenging times. Cash is king is often the mantra for small businesses and it has never been more important than now. The reality is that most businesses are going to see a drying up of sales and sales opportunities in the short to medium term as their customers focus on internal issues and the survival of their own businesses. This means that purchasing decisions for that new bit of kit or the services your business was to provide will inevitably get delayed or quite possibly cancelled. Cash inflows are likely to reduce. A priority for all businesses has to be to minimise their own cash outflows.
---
'The companies that come out of this well will do so because they can still identify opportunities in a crisis.'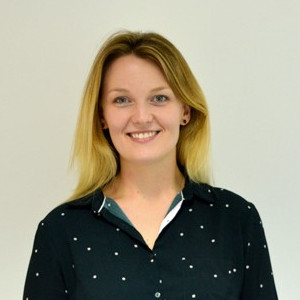 Francesca O'Brien, Head of Clients and Investments at the Syndicate Room, an online equity crowdfunding platform which connects investors with start-ups
Allow your approach and your actions to be split into two mindsets and coordinate them the best you can. But don't neglect one altogether at the expense of the other.
Focus on survival and continuity. Continue to run things 'as normal' without general practices and processes slipping. And don't stop thinking about future growth. Don't take your eye off the ball altogether. The companies that come out of this well will do so because they can still identify opportunities in a crisis.
Within my business, we are furloughing a number of employees and reducing cash burn. We're making sure we're still in a position to be growth-minded, but it's not going to be an easy period. Staying focused and having unity of focus is challenging.
There's no doubt we are seeing VCs demonstrably shoring up their existing portfolios and lots of new investments appear to be on hold. The VC world has entered a 'pause in situ' mentality it seems: we await to see what's required in the broader markets that could result in that changing.
Investors are likely to ask questions now that they didn't six months ago in terms of where they will put their money. They'll push harder on valuation and details around use of capital, and probably be more minded towards whether a business has a meaningful exit strategy.
At present I believe the most important thing any start or small business can get right is its team.
Be careful that in looking to save money you don't risk straining your best people. The firms that do well when the dust settles will have shown their best people how much the business values them. And they'll be there to help you when the upturn comes.
---
'Start-ups can come out of this stronger.'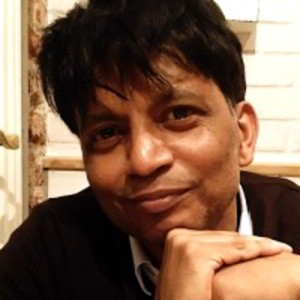 Rahul Chakkara, Founder and CEO of Manas AI, a start-up specialising in customer communications
The most important piece of advice I can offer at the moment is to focus on your existing customers and their requirements. This is the most important asset any start-up has. Your leadership, product and technology teams should focus on meeting your customers' needs - that way, it is possible to come out of the crisis with even stronger relationships.
Look at costs too. This is a good opportunity to review outgoings and ask if they are really necessary to build and run your business. While growing, many start-ups accrue significant costs - many are necessary, while others bring marginal benefits. This pit stop is an opportunity to strip away unnecessary costs. Have a single-minded focus on cash flow. Maintain as much cash as possible: running out of it will bring the business down.
Don't stand still. While the economy is pausing, it offers an opportunity to rethink the products. Busy enterprises often fall into the trap of focusing on day-to-day operation. Innovation does not get the priority. This is a good time to reflect on market experience, lessons learned and rethink the product and feature set to ensure that it is ready for the future.
---
'Coronavirus has meant having to re-imagine the routes through which we as businesses reach our customers.'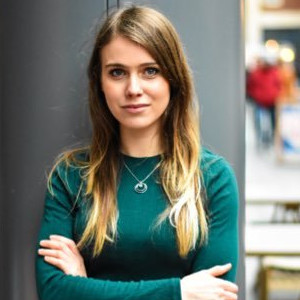 Sally Wynter, Founder of MUHU, a growing drinks brand which is attracting interest from investors
The closure of pubs and restaurants has meant I've been focusing on pushing sales 100% online through my own website. I've also been engaging with new online shops and retailers to expand the channels through which I can reach my customer base. Coronavirus has meant having to re-imagine the routes through which we as businesses reach our customers. Given that people are now spending up to 60% more time online, my focus has shifted to content creation and collaborating with other brands on social media to raise awareness of my brand online, in a bid to increase sales.
---
'Investors are still out there.'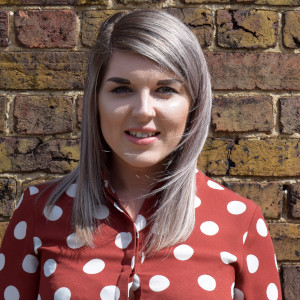 Anna Flockett, Editor of Startups Magazine - one of the country's leading news websites for start-ups
The pandemic has had a major impact on the start-up sector. There's no doubt it will be a hard time for most, and we will see some start-ups and small businesses disappear. But I believe most start-ups that don't make it, will be back – they often are, they are fighters in more ways than one. My advice to start-ups would be to plan for the worst in terms of timeframes. We have no idea when this will be over, so don't underestimate it, and don't be afraid to admit it's going to be a struggle as so many people are in the same boat. I have heard a lot of people say their investment plans are on hold. But investors are still out there and want to work with start-ups. The difference now is that they will all want to know what plans a start-up has in place to get through this most uncertain of times.'
---
'In the past two weeks I've worked on a number of deals which have seen clients secure investment.'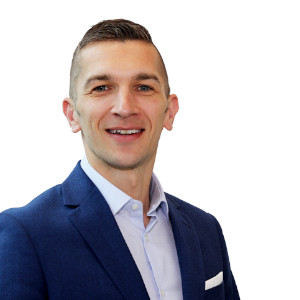 Adam Kudryl: Corporate Partner at Harper James Solicitors, who specialise in supporting start-ups
As hard as things are right now, there are reasons to be positive. In the past two weeks, I've worked on a number of deals which have seen clients secure investment that will help their start-ups to massively scale up. This includes a drinks start-up firm who are set to secure a seven-figure investment round. We are also supporting a client who is close to securing an additional £100,000 on top of funding they had already received. Right now, investability will be down to a business's position in the current reduced market. If a start-up offers consumables or is solving a problem, for instance, and they have the ability to continue to grow, then they will still be investable."
Looking for guidance on accessing VC funding for your business? Download our White Paper on VC funding to help inform your search.