Major UK transport firm Eurotank has expanded its portfolio of industrial services - in a deal supported by Harper James Solicitors.
Our corporate team, which specialises in supporting ambitious businesses from start-up to exit, advised our Enterprise client Eurotank with the acquisition of Specialist Lining Services (SLS).
Suffolk-based SLS produces tank linings and coatings for the chemical, petrochemical, construction, and leisure industries. Their merger will allow the businesses to work together and utilise Eurotank's range of tank services for bulk fuel storage installations. This will help provide customers with one supplier for all their site services and containment needs.
Callum Giliker, a Corporate Associate within the Harper James team who supported Eurotank, commented: 'There is a clear and logical strategy in place for bringing Specialist Lining Services Ltd into Eurotank's group in a way that provides significant synergy, and consequently benefits both companies. It was a pleasure to work with Eurotank, especially with director Mike Perry, and to be able to assist in ensuring that the legal documentation reflected the goals of both businesses going forward in an efficient and comprehensive way.
'It is always pleasing to work with clients that have a strong vision and need assistance in turning that vision into a reality.'
Eurotank commended the support it received from Harper James, saying it provided them with 'full confidence' at every stage. Mike Green, Eurotank's Financial Director, added: 'We engaged early with HJS on this acquisition and I felt the level of support and advice throughout was excellent. Callum was flexible in terms of attending meetings and his knowledge of the subject area was extensive and gave me full confidence in the work he was undertaking for us.
'He assisted in meetings with the target and helped both parties through the acquisition process. As always with these types of transactions a lot of work inevitably happens in the last few days and Callum remained flexible to enable us to stick to the timetable set and got us over the line. I was particularly pleased with the fact we were able to e-sign all the legal documents, given all the current restrictions this was a concern of mine, but Callum had everything lined up for e-signing. I think this was key to getting everything done to the timetable.'
Under the terms of the acquisition, SLS' previous majority shareholder, Mike Kingston, will retain a minority shareholding in the business and remains in his position as Managing Director.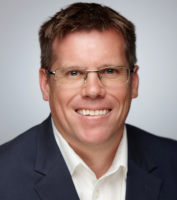 Edward Wheeler, Group Managing Director of Eurotank Service Group, said: 'It's testament to Mike's hard work over the years that he has created a business we are confident will enhance Eurotank's skill set and market reach. SLS has a variety of solutions for the industrial services market, which is a market we have already made a significant investment in and will continue to do so in 2021 and beyond. We look forward to working with Mike to develop both SLS and Eurotank sales and customer base going forward.'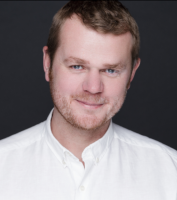 Mike Kingston said: 'Merging Specialist Lining Services into Eurotank Service Group was an easy decision and one that was both right for myself and my staff in going forward. Being a part of the Group gives SLS more scope for carrying out much larger projects and the opportunity to tender for contractual works under the backing of a well-known and successful company.'