Growth Engineering are, by their own admission, waging a war on dull online learning in a competitive global sector. Founded by trailblazing entrepreneur Juliette Denny in 2004, the company was an early pioneer in introducing gamification and social features to the online learning experience. As designers of learning management systems (LMS), authoring tools and educational apps, Growth Engineering's remote-working team of 40 now serves an international client list that reads like a who's who of household names, and which includes L'Oréal, BT and HP.
Harper James has been working with Growth Engineering since 2017, supporting their evolution with corporate, commercial and employment legal advice. As the award-winning learning technology company has expanded its client base, we have assisted them with drafting their terms and prepared commercial contracts for their high-profile clients as well as referral agreements. We've been able to offer support as their team has expanded and advice on how to handle the inevitable disputes that successful businesses may face.
Most recently, our data protection team provided their compliance and operations manager Kate Peever with critical counsel as the Brexit deal changed course just before Christmas 2020. With almost a fifth of clients based in Europe, Growth Engineering, like many tech companies, perform data transfers daily. They had real concerns about how Brexit would affect their European customers' data.
Thanks to guidance from our data protection expert Becky White, Growth Engineering were able to ensure they complied with GDPR legislation and be clear on how they were processing European customers' data.
Kate told us: 'Becky went above and beyond the call of duty… she was emailing me on Christmas Eve to get the matter sorted before the looming deadline. She also pivoted the data terms when a Brexit deal was reached, at the eleventh hour. It's really helped make sure we are on top of things for our European clients.'
For Becky White, timing was very much of the essence, as she raced to get the data terms in place: 'A central part of what we do as solicitors is use our expertise to give peace of mind to our clients. With Brexit negotiations running so close to the wire, it was vital to provide those assurances to Kate and the team that they were processing their European customers' data correctly. Kate was great to work with - approachable and pragmatic.'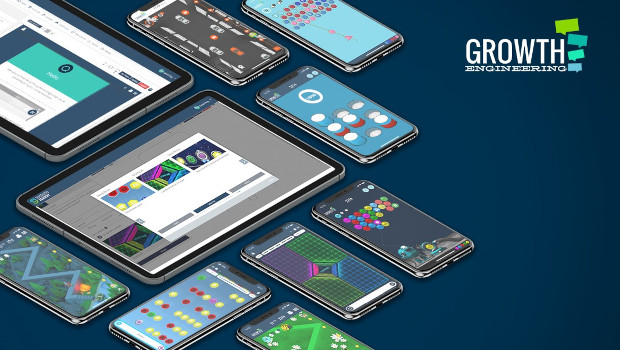 The principle of doing things right is a guiding one for Growth Engineering. They are likely to be the first learning technology company to achieve certified B Corporation status, a process which our corporate team are currently supporting. B Corp is a global ethical and environmental gold standard held by leading brands such as Ben and Jerry's, Innocent and Patagonia, who balance purpose with profit. A B Corp company is operated for the good of people and the planet, and typically, individual employees hold a stake in the business.
Our corporate associate Callum Giliker is updating the legal standing of Growth Engineering's articles of association in preparation for the B Corp accreditation process. Callum said: 'B Corp accreditation is a path that increasing numbers of companies are turning to, as a commitment to social and environmental sustainability. As a forward-thinking company, it's a natural progression for Growth Engineering. It has been a pleasure supporting Kate, and I look forward to continuing to work more together to help the team achieve their goals.'
We're also undertaking a compliance review of Growth Engineering as an important health check at this stage in their company journey.
Kate added: 'Harper James has been a really good fit for Growth Engineering as we embark on this exciting journey of becoming a B Corporation. We operate in a fast-moving and dynamic way and have felt very supported by the team at Harper James. I've emailed about a legal matter on a Thursday, got a reply on a Friday and the work started on a Monday.'
Growth Engineering went fully remote-working in February 2020, a month before coronavirus forced the rest of the world to follow suit. They are more than aware of the opportunities a changed market offers for their ambitious learning technology company: 'We want to expand our offering and stay at the forefront of developments. Online learning will have a real growth period and we're confident that our social model of learning will really help foster the parts of office culture that are missing when you're working from home.'